What is Nutritional Therapy?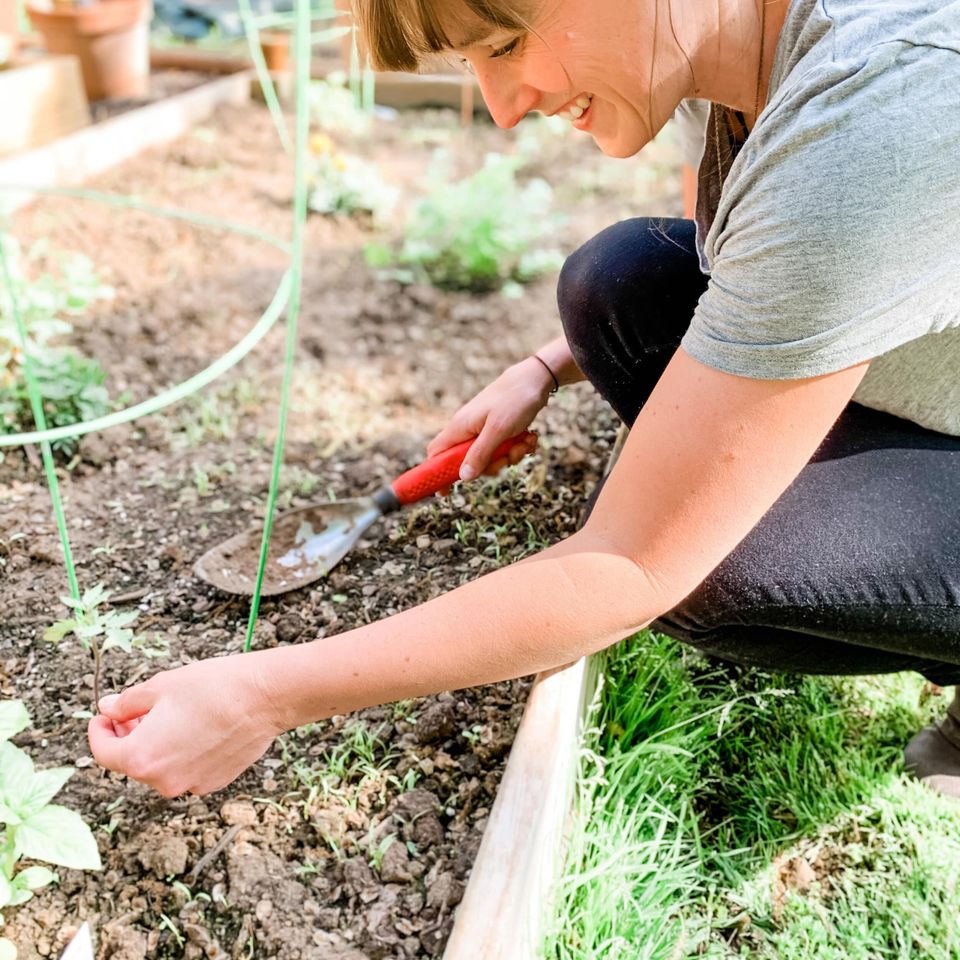 A Functional Nutritional Therapy Practitioner is different from your average nutritionist or registered dietician. I will take a holistic approach for helping you find healing in your body. You are a WHOLE person and there is nothing inside your body that doesn't affect another part. Each symptom or ailment that you have never stands alone, so I don't look at it as if they are. Using the five foundations of your body - Digestion, Blood Sugar Regulation, Hydration, Essential Fatty Acids, and Minerals - we will work together to find the root cause of what is bothering you.

I have been where you are! Having struggled for most of my life with allergies, digestion issues, and all around feeling uncomfortable in my skin, I know exactly how you are feeling. I was on medicines regularly growing up, treating sinus infections multiple times a year. I didn't realize it then, but I also had all the classic symptoms of IBS, candida overgrowth, and improper digestion. It wasn't until I became a mom that I started to research and learn more about the body and how it is all suppose to work together to keep us healthy.

As human beings, we are all bio-individual and have different needs to optimize our health. When you and I work together, you will receive an in-depth assessment, trying to uncover the root cause(s) of your symptoms. We will work together to figure out a plan, with a full recommendation path tailored to you and what you and your body and needs.

I use energetic testing for my in-office clients. This helps me discern how to prioritize recommendations according to your health concerns and goals we set at the beginning of us working together. For virtual clients I use a different for of energetic testing to help assess where you are and where we will need to go. Again, the focus is always addressing the root cause of your concerns, and in many cases, improving multiple symptoms with a single protocol.

Nutrition not only affects your body but your mind as well.

Ready To Get Started?
I am based in Edmond, OK and I'm accepting new clients.

Not in the area? NO PROBLEM!

I have clients I meet with virtually from all over the US.

Your journey to feeling better can start today!  
 
Tally has such a sweet, non-judgmental way of caring for her clients. Her thoughtful consideration of my individual needs has been life changing!
 
Tally utilized nutritional practices that were life changing! She transformed the way I think and feel! So grateful for her expertise.
 
Nutritional Therapy has helped identify the root of my health issues and it has been so encouraging to learn about how to help my body heal. Since working with Tally, I have more energy, better sleep, and clearer thinking.  She is so encouraging and makes the whole process accessible and manageable.  She checks in regularly and makes herself available for questions and encouragement.